Since 2010, I have had the opportunity to work with the amazing education department of the BOZAR | Centre for Fine Arts in Brussels on many projects, but primarily on eight family days. They brought me in in 2010 to listen to their ideas on how to make a more holistic multigenerational experience for visitors to the museum on family days, which they conducted twice a year.
The first event still holds my heart, it was in the spring of 2011, during their amazing Gothic exhibition featuring Wim Delvoye. When they first posed the project and I started exploring Delvoye's work, in relation to families, I was torn. His work really wasn't family oriented or at first glance, anyway. In the end the design was a fabulous exploration of Gothic structures and light. I drew inspiration from Delvoye's x-ray stain glass windows and metal sculptures. Up until this point family days had a day-care space for very young, so we continued this, but soon in consequent family days did away with this division and made a true multi generational space out of the entire of the Horta Hall.
In less than two months on March 13th, I will be collaborating on my 8th family day, during BOZAR's current exhibition Theo Van Doesberg. This current design will be based on the work of Van Doesberg and the Mondrian-esque quality of his work. Over the years we have gotten better and better at integrating the current exhibition with the family day, allowing participants to have a rich hands on experiences very much in line with what they will see.
For this upcoming family day I have borrowed directly from the curators title of "Life, Art and Technology." Participants will enter a room filled with a huge variety of found objects in the shapes of squares, rectangles, lines and possibly cubes. Anything, with 90 degree angles is allowed.They will build, compose and create 2d and 3d works with these things. Then they will be able to use a variety of available capturing devices to document their compositions.
Additionally, we have played a lot over the years with the role of the doer and the observer. This also allows a wider range of ages to get involved. In the spirit of this, we will provide materials, for the creators to add titles, poems, and stories as well as the observers to add comments, likes, etc.
A first during this family day is that we have attempted to extend the exploration beyond the day. We have achieved this by asking the staff of the BOZAR as well as the public in the months before to help us collect the found objects. So, if you have any found objects to contribute bring them to the BOZAR before the family day or on!
Join us on March 13th to see and participate.
Below you can see more about past family days.
Gothic Spring 2011 (Wim Delvoye)
Favalas Fall 2011 (Brazilia)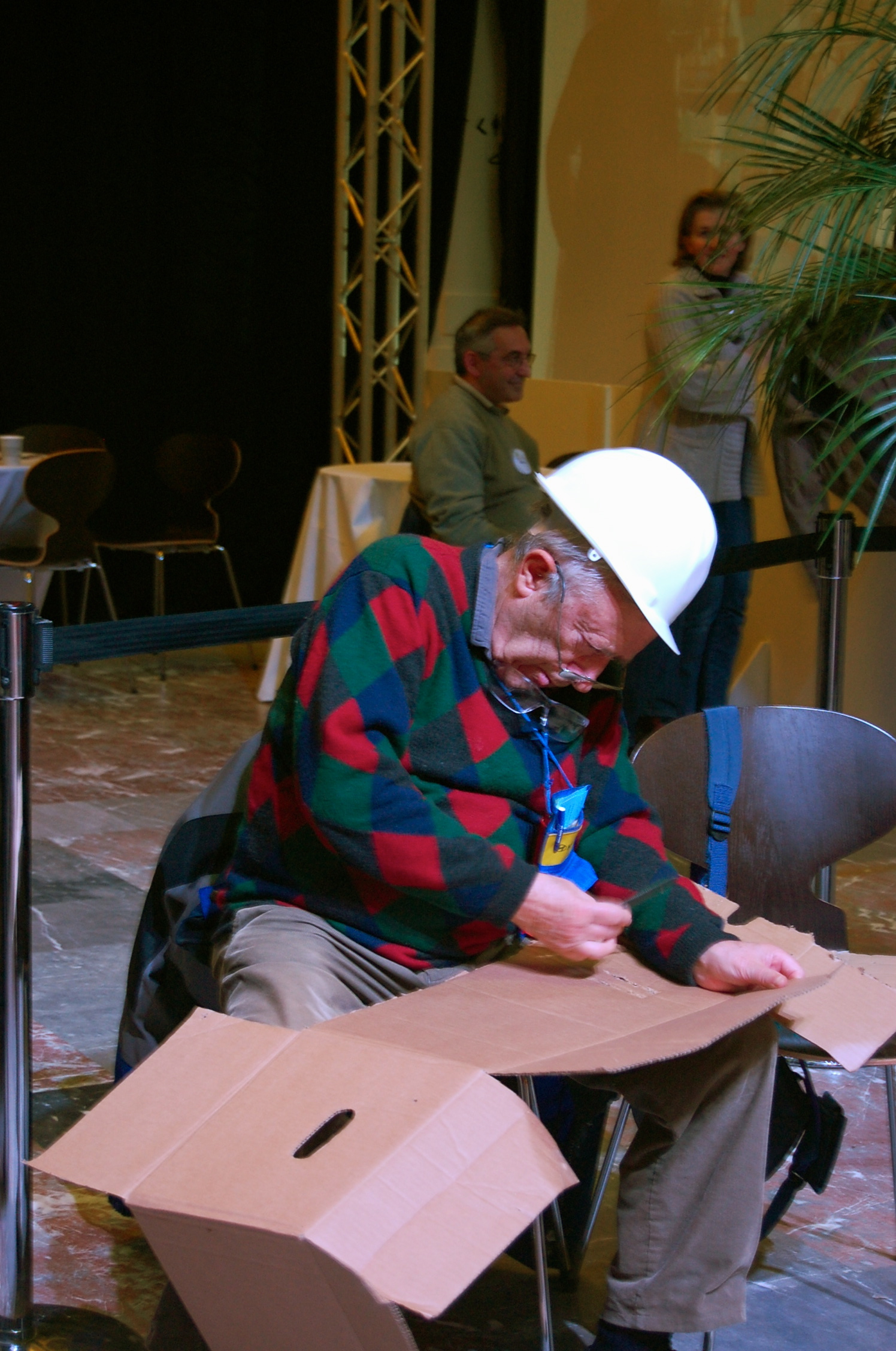 Denmark Spring 2012 (Kirkeby)
Impressionist Fall 2012 (Permeke)
Pleasure Garden Spring 2013 (Watteau)
Photography and Poetry Spring 2014 (Borremans)
Paint by Numbers Fall 2014 (Ruebens)
Life, Art & Technology Spring 2016 (Theo Van Doesberg)
Coming soon....Spring 2017 (Picasso)